Minecraft shaders are the best way to upgrade the look and make it more visually charming. If you're looking for the best Minecraft shaders, then don't worry, we have sorted out the Top 10 Minecraft Shaders of 2021 for you.
Minecraft is one of the most playing SANDBOX games. But when it comes to graphics, it lacks charm because of its colorless visuals and poor picture quality.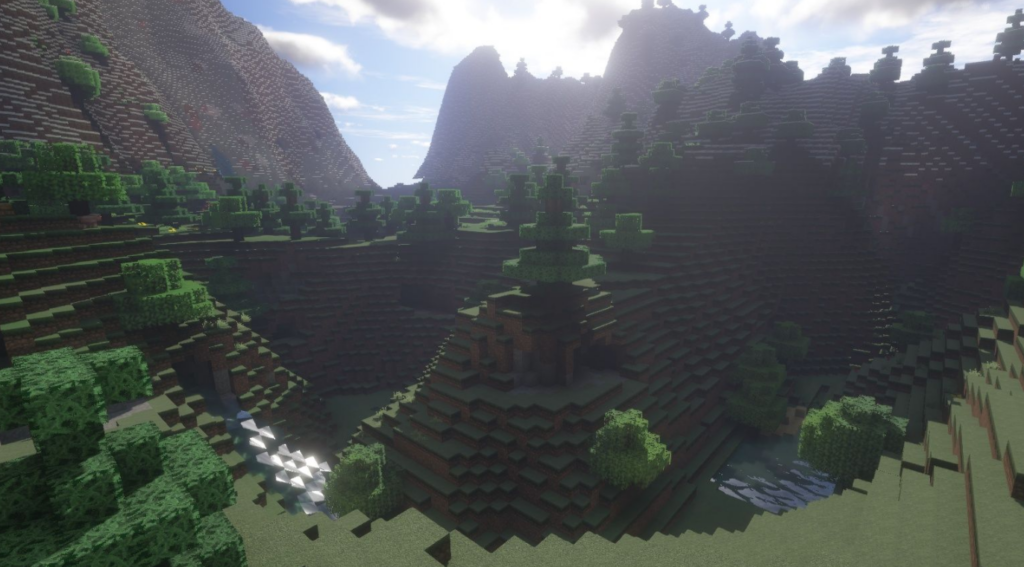 Sonic ethers Unbelievable shaders(SEUS) tops the list of best shaders, This shader has amazing eye-catching and colored graphics features which makes them the best and ultimate choice for every Minecraft gamer. The soft natural sunlight brightens up every surface and realistic rain, natural storm effects give the aesthetic touch.
The adventurous Minecraft gameplay becomes much more interesting with these visually appealing shaders.
SEUS was developed in 2011, shortly after of Minecraft launch. They are updating regularly to meet the modern graphic requirements and catch up with contemporary adventurous games. Its recent version came up with an exciting update of the ray-tracing effect. To avoid rendering troubles it is recommended to install renewed SEUS shaders on the latest gaming consoles.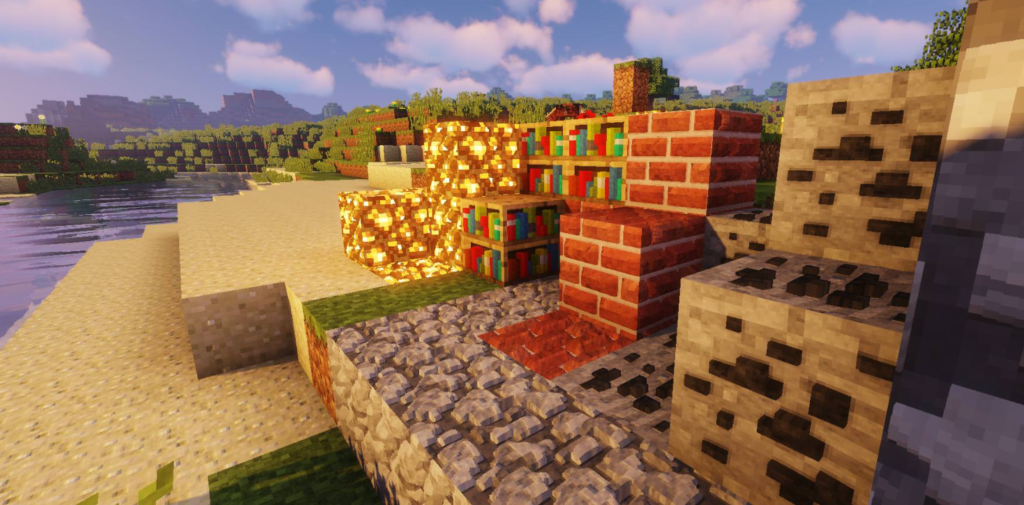 It's also performance-friendly unlike other new shaders and has the feature of customized settings; basic, enhanced default, and vibrant visuals, you can select any mode according to your graphic card requirements.
These mods work fine on old/slow setups and now come with various features like Godrays, bloom, reflection, and volumetric light, etc. Sildur's Vibrant Shaders has unrealistic graphics but if you love more bright and sprinkling gameplay, you can go for them.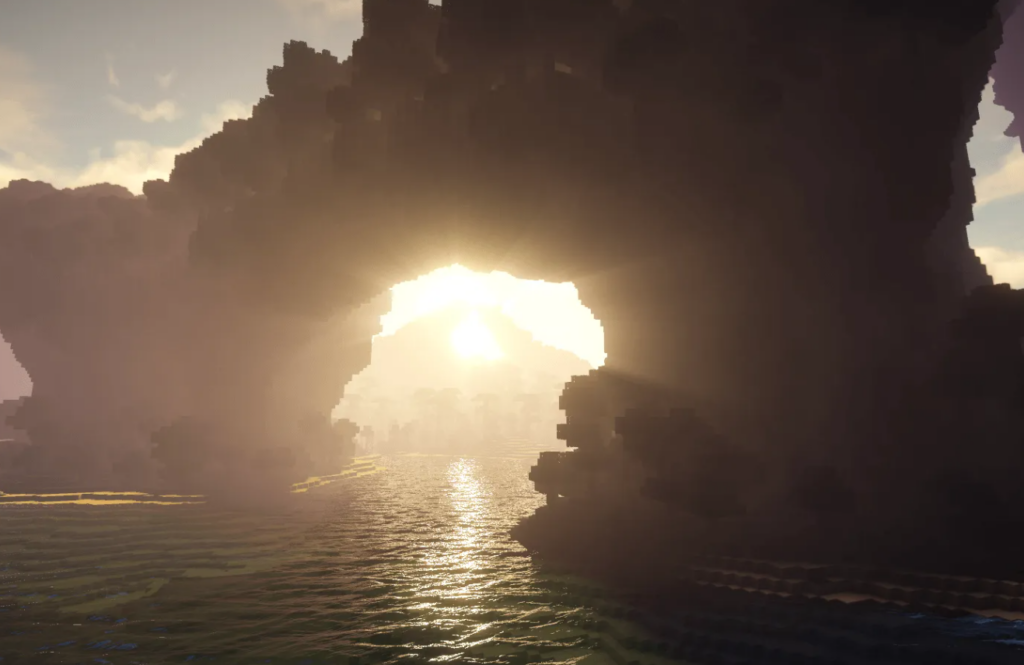 Continuum shaders stand out from the rest because of their cinematic and ultra-realistic professional look. This mod took the visual realistic effect game to the next level. If you are a fan of natural gameplay graphics with fine detailing then this one is tough to beat. Continuum shaders are equipped with many graphic color options which you can customize to make it look more natural.
These are very bright in the day as compared to the night, some of their prime features are excellent sky colors gradients, shadow changing with movement, and satisfying visuals of water running. You can make the gameplay more interesting by pairing it up with high-quality textures provided you have a high-end pc to avoid rendering issues and ensure smooth gameplay.
4. Chocapic13's Minecraft Shaders Pack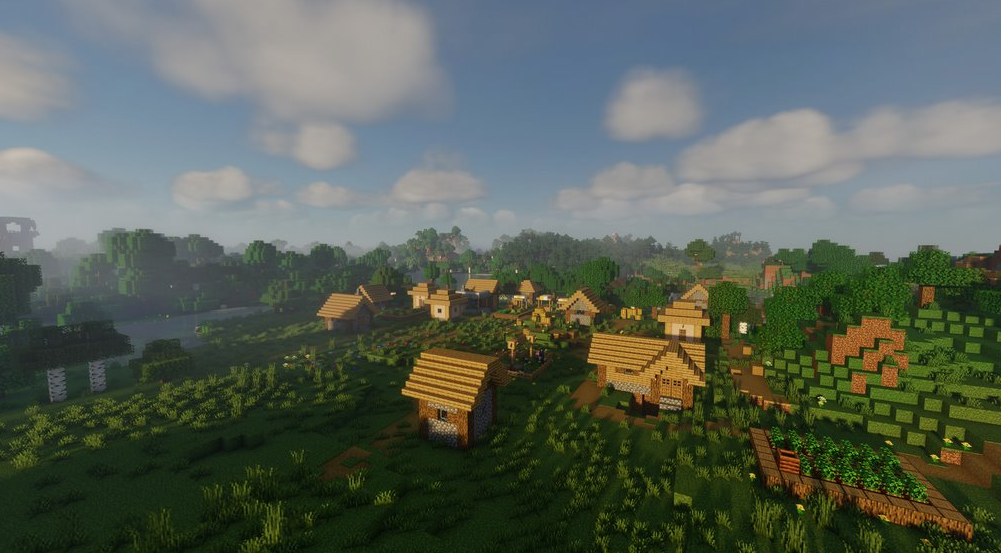 It's another classic amazing shader If you're looking for good quality performance with the relatively slow rig, it's the best choice.
Its optional preset attribute makes it special from others. It offers five preset settings in the resource folder. You can choose extremely preset for high-performance graphics and if you have a low gaming setup, you have the option of choosing a low preset with limited features for uninterrupted gameplay.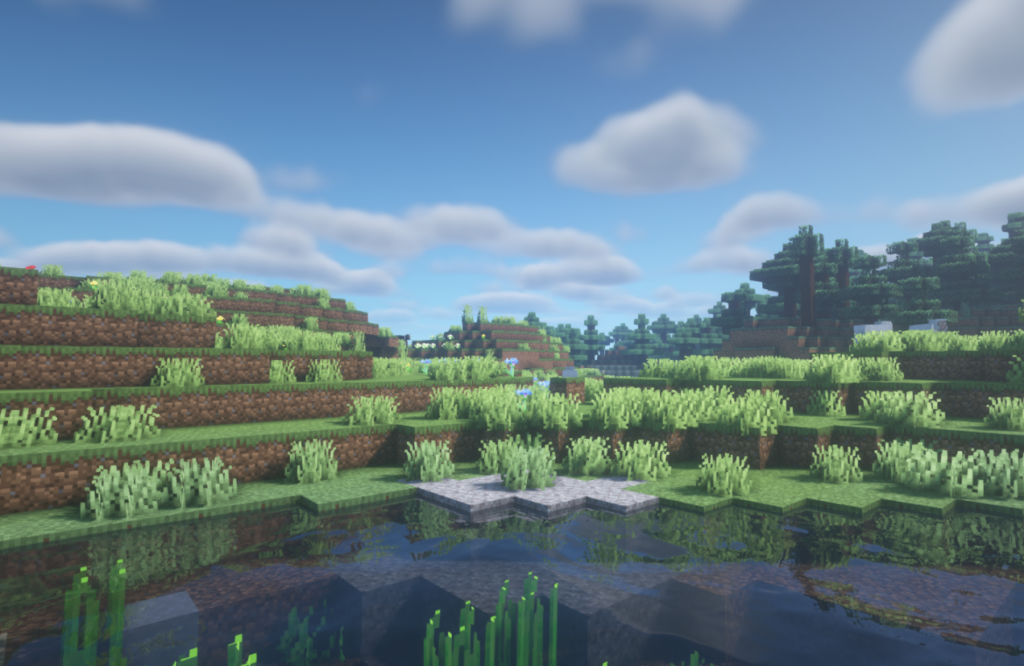 It is inspired by Chocapic13's and comes with the best visuals. The quality of the graphics they offer with relatively low performance makes them everyone's favorite. Unlike other shaders, its visuals are not too vibrant and sprinkling but its gameplay looks pleasantly bright because of the soft, warm, and natural morning light and realistic water running visuals that make it more attractive.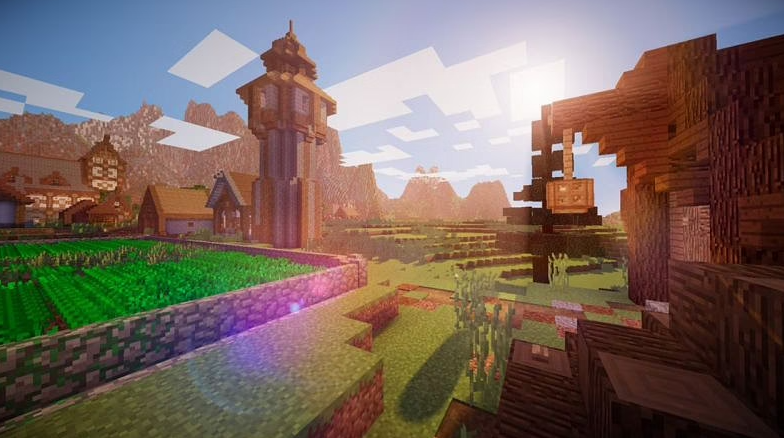 If you have an old/slow rig and want to experience the improved version of Minecraft, Lagless shaders are the one to choose. It will not change the visual drastically into a highly saturated and improved quality form. It's best for a budget gaming system as it brings the vibrancy of color in gameplay without affecting the system's functionality. It's extremely performance-friendly, even a PC with 2 GB RAM and an average graphic card will run it smoothly. It allows the gamers to enjoy their favorite sandbox game with shaders staying within their budget.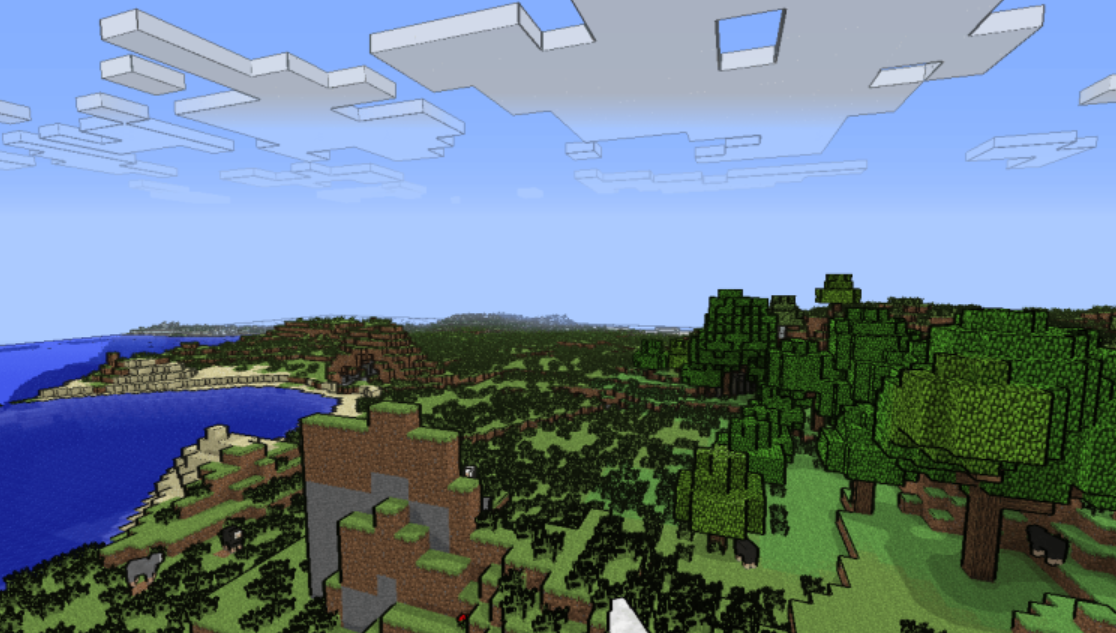 Most of the shaders we discussed till now are somehow offer the same visual aesthetic but Naelego's Cel Shaders is completely different from all of them. It brings a change in graphics by adding some cartoony visuals and thick outlines around objects to make them distinct from the surrounding.
These features give comic book-like visuals to gameplay. It's a very unrealistic shader but offers a very unique and special graphic option for gamers who want to experience something new.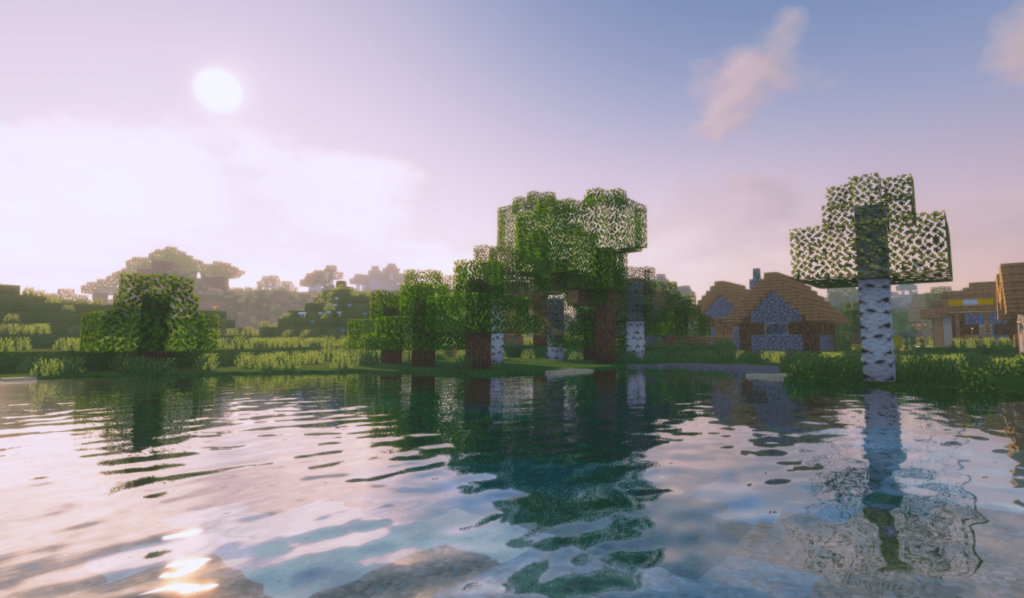 KUDA SHADER ensures bug-free gameplay and offers a very cool fog effect that follows the movement of the player in gameplay.
Minecraft bedrock shaders are one of the best Minecraft Shaders. It's an obvious choice for a person who loves water adventure in Minecraft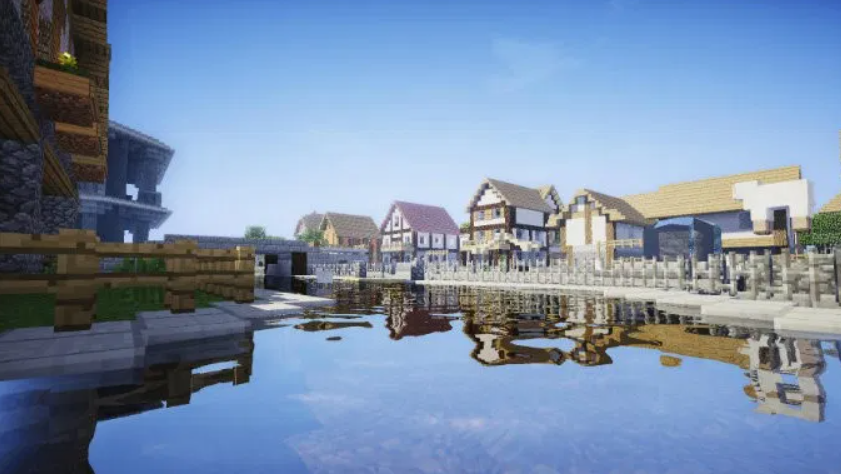 It is developed specifically for modern and up-to-date rigs. This shader pack is equipped with several quality features like weather effects, realistic water graphics, and clouds movement.
It has much improved realistic graphics of trees, rainwater drops, and other things of the game. One who prefers the natural realistic graphic rather than saturated gameplay should try this shade.
So, Optifines are Minecraft mods that help to optimize the shaders and graphics. They're used to improve the Minecraft graphics. They make the gameplay smooth and attractive. E.g optifine 1.12.2, optifine 1.8.9, etc.